Custom Parts, Pieces and Projects with USA Industries
State-of-the-Art CNC Machinery to Meet Your Design & Material Needs
Service Features
• Available from 1 to 1,000,000+ pieces
• We can provide tolerances of +/-1 mils
• Turning up to 96" O.D. on our lathes
Custom Machining Description
USA Industries has state of the art CNC machinery and an engineering team on staff, allowing us to manufacture parts to meet your particular design and material specifications. We have the capability to manufacture millions of custom pieces in short time frames, and we're not afraid to tackle big projects.
We can provide tolerances of +/-1 mils and turn up to 96" OD on our lathes. Over the past two decades, we have helped manufacture custom solutions for the power, chemical, oil & gas, refining and aerospace industries, including: pulleys, alignment pins, collars, threading inserts, bolts, collar bolts, specialty flanges for turbines, specialty ferrules, and more.
PART TYPES WE HAVE CUSTOM MACHINED:
Pulleys
Alignment Pins
Collars
Threading Inserts
Bolts & Collar Bolts
Specialty Flanges for Turbines
Specialty Ferrules
Aerospace Industry Parts
MACHINING CAPABILITIES
CNC Plasma Cutters
CNC Oxyfuel Cutters
Mills
CNC WaterJet
CNC Lathes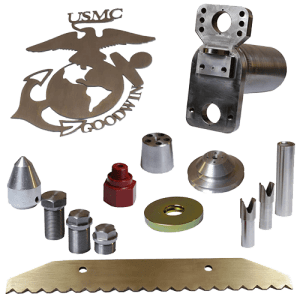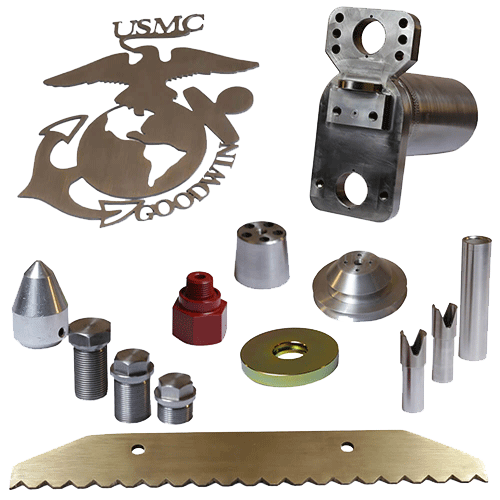 We either need a detailed drawing of your item or we need a sample piece to evaluate. As the project progresses, we'll put you in direct contact with our engineering department to send us your files.
We are limited only by the size of the raw material. Our largest machines have a 96" bed, but we have made larger parts.
We accept "emergency" orders and will do all we can to accommodate the lead time needed, but "normal" lead times range from one to four weeks, depending on size, quantity and level of complexity.
We pride ourselves on the ability to tackle almost any job, and we are known for doing what others say is impossible. Give us a try.