Restriction Orifice Unions
1/4" to 2" Socket-Weld or Female NPT Threads Restriction Orifice Unions Bored to Your Specifications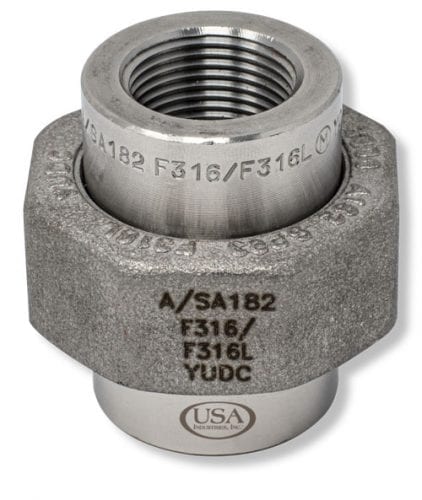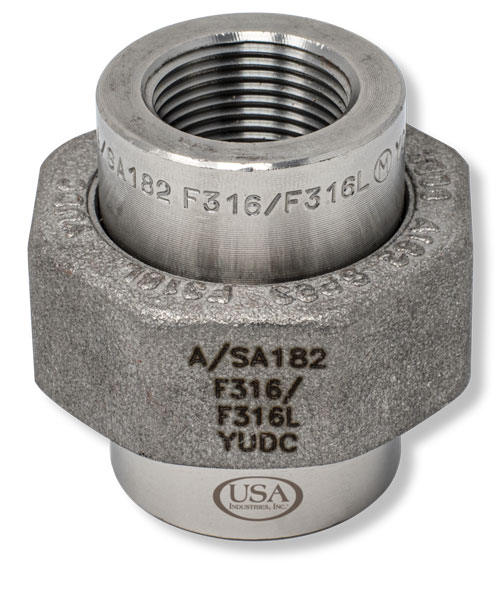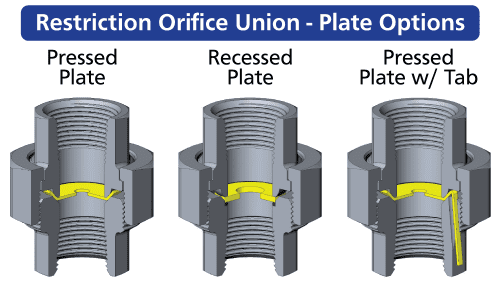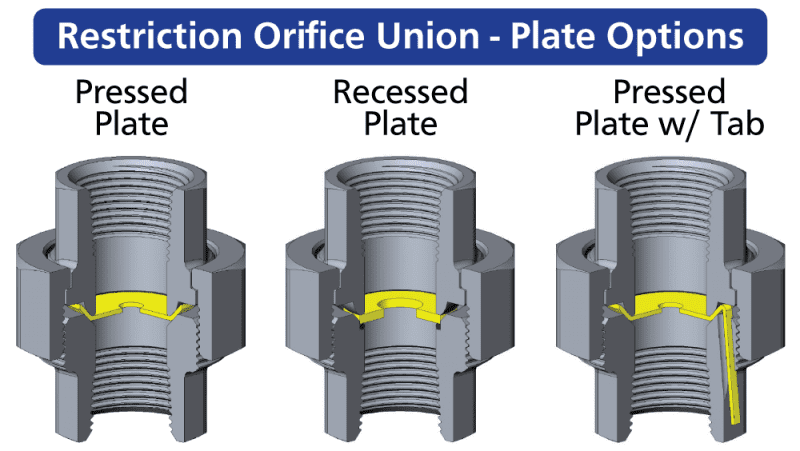 PRODUCT DESCRIPTION
Restriction Orifice Unions consist of orifice plates that are one-piece stainless steel shaped to fit the contour of the union seat (ball to cone); this eliminates the need for gaskets. Plates will be configured to work as recessed, pressed, or pressed with tab so you can identify the orifice size without breaking the union.
PRODUCT FEATURES:
Designed for simple plate replacement
Available in both Female NPT and socket-weld connections
Seals will not loosen, even under extreme pressure
Available with or without tabs for easy identification
In-stock items ship within 24 hours
Frequently Asked Questions
Yes, we sell all 3 types of plates that can be bored to customer specs or as a blank plate.
No, there is also #6000 available, upon request.
This would depend upon your application, and the decision must be made by the customer.
Yes, female NPT and socket-weld connections are both available upon request.
Yes, we typically use the bore calculations provided to us by the customer, but we can do the bore calculations upon request for a small additional fee.
We stock our orifice plates in 304 & 316 stainless steel, but they are available in any material requested. We have produced orifice plates for clients in everything from monel to hastelloy to copper-nickel alloys and more!
Yes, we regularly coat our orifice plates for customers that request it. Just let us know what you need and we'll take care of you!
We're a manufacturer, completely capable to customizing or rushing an order through our facility to meet your deadlines. Between our rapid production abilities and massive in-stock inventories, we believe we can hit almost any deadline you require.