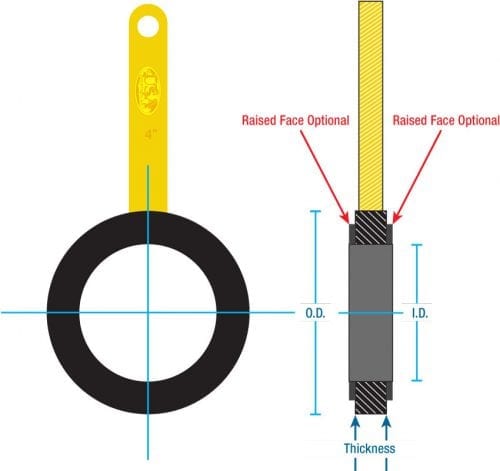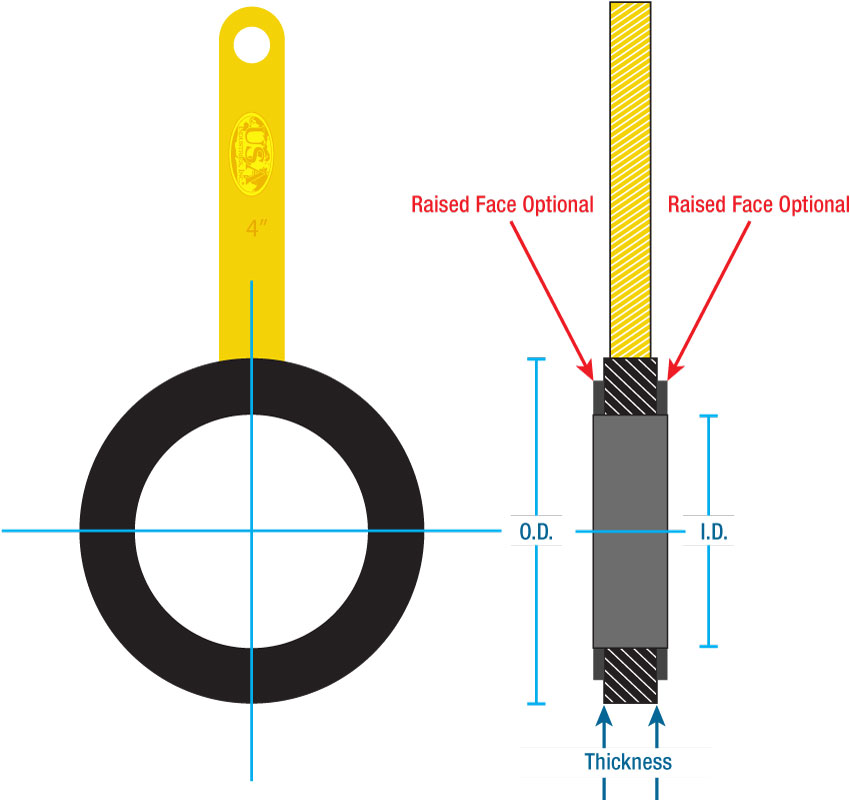 Paddle Spacer Blind Sets
Prevent Issues Caused by Flange Spreading with a Paddle Spacer Blind -
Available for Sale or to Rent
USA Industries' paddle spacer blind sets allow you to easily swap between closing off and opening a section of the pipe for maintenance. Single blinds or blanks are positive shut-off devices that prevent flow through a pipeline. Paddle spacer blinds or ring spacers are used to fill the space of single blinds when they are removed from the piping system.
With space, weight, and other pipeline requirements permitting, it may be more convenient and cost-effective in specific situations to use a spectacle blind. These blinds are a combination of the two that can be rotated to function as a single blind or a ring spacer depending on your current need.
RMS Finish
Mill Finish
PADDLE SPACER BLIND SET FEATURES:
Prevent issues during maintenance due to pipe spreading
Available in Line sizes up to 96"
Any thickness, rating or alloy is available upon request
We will manufacture all paddle spacers blinds to your specifications
NEED A BETTER SEALING SURFACE?
Request an RMS Finish!
Frequently Asked Questions
Yes, we can make these in any alloy you require. Just let us know your material needs and we'll get started on production!
Yes, we're the manufacturer, and we can easily adjust this to make your spacer I.D. any size you need.
Of course, just tell us what thickness you want.
The most commonly requested finishes are the mill or machined 125-250 RMS finishes. That being said we can finish your blinds however you'd like. RTJ (RJ) gasket surfaces are also customizable and can be oval or octagonal in shape.
Absolutely, We're the manufacturer, and we can customize your blinds exactly the way you want them! This request is not common and it will add some cost, but we're happy to serve your exact needs.
Yes, carbon or carbon alloy steel spacer blinds will be color coded on the handle of the blind.
600#

: Yellow

2500#

: Orange