Flat Gaskets for Header Plugs
The traditional solution to increasing your seal in an air cooled heat exchanger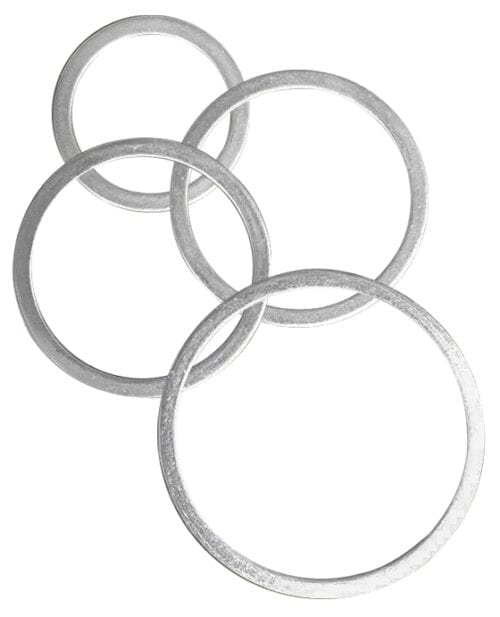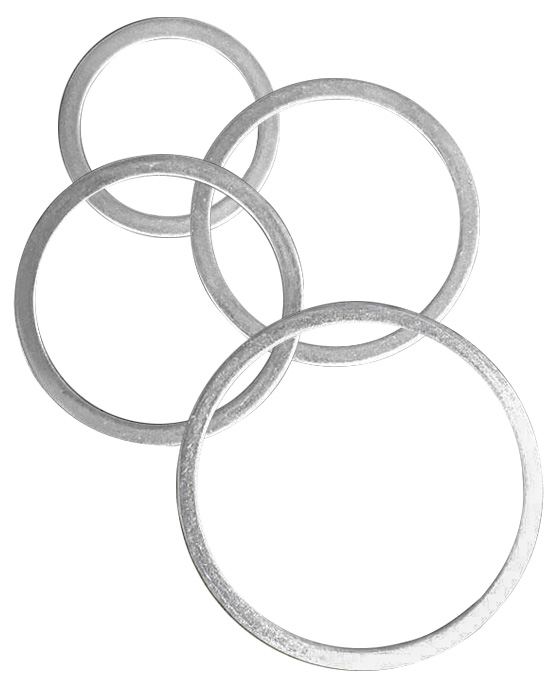 Upgrade to USA Industries' Exclusive
EZ Torque® Gaskets
---
Greatly Improve Sealing Capabilities With Less Than Half the Installation Torque Required for Flat Gaskets
Our EZ Torque Gasket provides a positive seal with less than half the installation torque required for flat gaskets. The gasket is a serrated metal core with bonded layers of graphite on each surface. This greatly increases the ability of our gasket to seal against surface imperfections, eliminating expensive re-machining costs.
The EZ Torque Gasket helps lower the expense of downtime during your turnaround / shutdown by ensuring you pass leak tests on the first attempt. Our gasket also requires less torque, preventing damage and deformation to header box gasket surfaces, plug thread galling, and thread shear within your header box.
PRODUCT DESCRIPTION
---
When tightening down header plugs to your Fin-Fan® / air cooled heat exchanger, it's standard operating procedure to include a simple flat gasket to prevent leaks and create a better seal. USA Industries has the capacity to produce massive quantities of flat heat exchanger gaskets in any material, at any size and with any specialty coatings you may require. We're available 24/7, and in-stock orders ship same day!
Flat Gasket Sizing Chart

Typical
Tube OD
Typical
Plug Diameter
Typical
UNF Thread
Hex
Size
Flat Gasket
Product #
5/8"
3/4"
16
1"
SP-G-0750*(-M)
1"
1 1/8"
12
1 3/8"
SP-G-1125*(-M)
1 1/4"
1 3/8"
12
1 5/8"
SP-G-1375*(-M)
1 1/2"
1 5/8"
12
1 7/8"
SP-G-1625*(-M)
2"
2 1/8"
12
2 3/8"
SP-G-2125*(-M)
All sizes are typical and for use as reference. USA Industries can custom make your heat exchanger gaskets to any size or specification, and in any material you need! FIN-FAN is a Registered Trademark of Hudson Products Corporation
PRODUCT FEATURES:
Inexpensive solution to seal against header box leaks
Can be used with your existing header plugs
The traditional solution to heat exchanger leaks
Same-day shipment on in-stock sizes
Frequently Asked Questions
We don't have a minimum quantity. We know sometimes you need 1 plug there tomorrow, and we're here to help! We do offer price breaks for larger quantities.
Yes! We make our gaskets and header plugs in house and can fill any size order for both of these.
No. The material anneal process is before the gasket is stamped out.
We're a custom machine shop as well as a manufacturer of piping accessories and tube plugs. We have all the resources neccessary to meet your needs for any custom specifications when making your gaskets.
Yes! Because we're the manufacturer, we can customize your gaskets to the exact specs you need, all without adding much lead time!